Mason & Hamlin and Shen Yun
Where Culture and Music Collide
Internationally acclaimed performing arts and entertainment company, Shen Yun, celebrates 5,000 years of Chinese culture, history, and legend through dance and music. They have performed internationally since 2006 and share their rich heritage of chinese culture and tradition with the world. Starting as a group of Chinese artists in New York, Shen Yun had one passion and goal—to share the culture of China with the world. Since then, Shen Yun has been fiercely dedicated to showcasing traditional Chinese dance and art in its performances with unwavering compromise—despite pushback and resistance from Mainland Communist China. The opposition that it has received from the Chinese government has only convinced Shen Yun that the rich Chinese history and stories that they offer to the world in their performances is even more important and needed in an age of censorship.
Recently, Shen Yun toured in Los Angeles and performed at the Dolby Theater. For three years, Shen Yun has partnered with Glenn Treibitz, the owner of Hollywood Piano Company, to provide a Mason & Hamlin CC Concert Grand for its piano opera solos and accompanying Erhu pieces. The Mason & Hamlin CC Concert Grand continues to be the perfect fit for Shen Yun's piano solos due to its impressive dynamic range and control. Unlike other instruments, the CC Concert Grand is perfect for achieving both soft tones and loud fortissimo, all the while granting ultimate control to the pianist. Shen Yun gave us an exclusive behind-the-scenes peek into pre-production. We are proud to present a small glimpse into the rich and beautiful music that is part of the Shen Yun experience.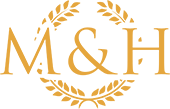 Our digital catalog will help you choose the ideal Mason & Hamlin.
Answer your questions or schedule a tour today.
Don't miss our latest news, updates, and articles from Mason & Hamlin.