Request an Appointment
to Visit our Piano Store
The Mason & Hamlin Piano Store and Showroom is located on the sixth floor of our historic piano factory. Once here, you will discover an unparalleled selection of our world-class Premiere Series, as well as our exceptionally capable and surprisingly affordable Artist and Classic Series. Whatever your skill level or price point, we are confident that you will find your perfect piano, ready to be played and purchased. As the official Mason & Hamlin New England piano dealership, we welcome and encourage you to visit the home of the World's Finest Piano and experience the very best that Mason & Hamlin has to offer by requesting an appointment below.
1. Fill out an appointment request below or call us at (978) 914-1245
2. A sales representative will get in touch with you and confirm your appointment
3. Visit our factory in Haverhill, MA and play or buy a Mason & Hamlin piano
Request an Appointment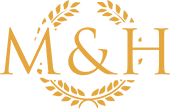 Our digital catalog will help you choose the ideal Mason & Hamlin.
Answer your questions or schedule a tour today.
Don't miss our latest news, updates, and articles from Mason & Hamlin.