Visit Us
Tours of the Mason & Hamlin factory have resumed! Please note the following information:
Tours are $20 per person
Child and Senior discounts are not available
There is no wheelchair access in the factory
Stairs are mandatory
More Information
The Mason & Hamlin Piano Factory and Factory Store is located in Haverhill, MA, approximately 40 minutes north of Boston.
Address:
Mason & Hamlin Piano Co.
35 Duncan Street
Haverhill, MA 01830

Factory Tour: (978) 374-8888
Sales Inquiries: (916) 567-9999
Business Hours:

9am-3:30pm M-F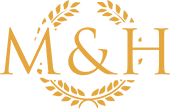 Our digital catalog will help you choose the ideal Mason & Hamlin.
Answer your questions or schedule a tour today.
Don't miss our latest news, updates, and articles from Mason & Hamlin.
Mason & Hamlin Piano Co.
35 Duncan St.
Haverhill, MA 01832