Contact Us & Get In Touch
Factory Tour
Visit the Mason & Hamlin Factory and see how our historic hand-built pianos are made. You can also play and purchase our pianos on the 6th floor of our piano store and showroom.
Tours are available on Wednesdays at 10am by appointment only.
Please do not arrive expecting a tour without scheduling in advance.
Tours must be scheduled 1 week in advance.
Tours are $20 per person.
Child and Senior discounts are not available.
There is no wheelchair access in the factory.
Stairs are mandatory.
Piano Store
Located on the 6th floor of our factory in Haverhill, MA, our showroom and store has the largest selection of Mason & Hamlin pianos in the world.
The official Mason & Hamlin New England piano dealership.
Play new, hand-built, world-class pianos.
Largest selection of Mason & Hamlin pianos.
More Information
The Mason & Hamlin Piano Factory and Piano Store is located in Haverhill, MA, approximately 40 minutes north of Boston. Free parking is located across the street, directly behind Butch's Uptown.
Address:
Mason & Hamlin Piano Co.
35 Duncan Street
Haverhill, MA 01830

Sales Inquiries: (978) 914-1245
Business Hours:

9am-3:30pm M-F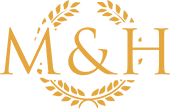 Our digital catalog will help you choose the ideal piano.
Answer your questions or schedule a tour today.
Don't miss our latest news, updates, and articles from Mason & Hamlin.