Entering our six-story factory is like going back in time. Once inside, you will witness a rare sight: artisans expertly building pianos by hand, using century-old techniques. Experience firsthand the two centuries of piano craftsmanship that goes into our pianos. At the end of the tour, enter our showroom and tickle the ivories of our unique, hand-made pianos for yourself.
Details:
Address: 35 Duncan Street, Haverhill, MA 01830
Tours are available on Wednesdays at 10am
Tours must be scheduled at least 48 hours in advance
Tours are $20 per adult and $10 per students
There is no wheelchair access in the factory
Stairs are mandatory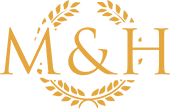 Our digital catalog will help you choose the ideal piano.
Answer your questions or schedule a tour today.
Don't miss our latest news, updates, and articles from Mason & Hamlin.