WNG Testimonials: A Better Way To Rebuild
From its inception in 1874 and reintroduction in 2008, Wessell, Nickel, & Gross has continued to change the piano industry, staying true to its original vision of innovation. Owned by Kirk Burgett, the owner of Mason & Hamlin, WNG has stood apart as the only pioneering company using cutting edge technology and modern day materials to create its unique, easy-to-install composite piano action and parts.
The ideal piano action is a mechanism that allows the energy to transfer from the key to the hammer consistently and efficiently for all 88 notes. A hundred years ago, wood was the best material for creating piano actions. Wood and felt actions though the best for the era, are not as durable. They are subject to changes in humidity and location, and are unable to produce consistent sound, feel, and responsiveness. Unlike traditional wooden piano actions, WNG actions and shanks are made of composite materials that are uniquely and intentionally designed to be smoother, more durable and responsive, and last three times as long as their wooden counterparts. Instead of felt, WNG uses an innovative composite material for their bushings that eliminates felt's tendency to wear out jeopardizing the integrity of the instrument's sound and feel. With dramatically reduced time spent on regulation and maintenance, WNG has created a new standard as the best-fit for the overwhelming majority of pianos.
Anybody who asks me, 'I need work done on my piano', I tell them, this is really the only way to go—it's just a far superior system than anything else.
— George Hazelrigg
Producer, Jazz Pianist, Technician
Technicians who are constantly looking for ways to create the best sound and control from a piano and for their customers love WNG because our actions are incredibly customizable, convenient to install, and owned and operated by technicians. Not only has WNG developed composite actions, but also many helpful tools, accessories, and resources for installation. A Wessell, Nickel, & Gross composite action in a Mason & Hamlin piano or in any other embodies precision, tolerance, and longevity not found in any other action.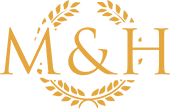 Our digital catalog will help you choose the ideal Mason & Hamlin.
Answer your questions or schedule a tour today.
Don't miss our latest news, updates, and articles from Mason & Hamlin.
Mason & Hamlin Piano Co.
35 Duncan St.
Haverhill, MA 01832