For nearly two centuries, Mason & Hamlin has proudly continued its tradition of using only the finest materials and time-honored methods to produce the World's Finest Pianos. Today, these remarkable American-made instruments grace the stages of concert halls and conservatories alike, and are renowned for their distinctive tone, bell-like treble, thunderous bass, and exceptional playability.
Sales Representative
The Mason & Hamlin Piano Company is looking for a sales professional to join our team at our Mason & Hamlin factory showroom in Haverhill, Massachusetts managing retail piano sales. If you have a passion for, and experience selling world-class pianos, this could be the perfect opportunity for you.
As a sales representative, you will be responsible for overseeing all aspects of our retail showroom store sales and implementing marketing strategies to increase sales, such as hosting in-store events and lead-generating activities. Experience in advertising promotions on social media and maintaining relationships with customers. The ideal candidate will have experience in successful high-end piano sales and new business development. The position also includes outside sales calls within the region.
You will ensure that the store provides excellent customer service and responds to inquiries and complaints with professionalism and tact. You will also monitor inventory levels and recommend adjustments as needed based on sales trends.
To be successful in this role, you will need:
A high school diploma or equivalent; an associate's or bachelor's degree in business, marketing or a related field is preferred
At least three years of experience in the retail industry, preferably in the music or piano sector
At least one year of experience in acoustic piano sales
Excellent communication and interpersonal skills
Strong leadership and problem-solving skills
Experience or knowledge Customer relationship management
Proficiency in Microsoft Office and various point-of-sale systems
A passion for music and piano, and familiarity with the Mason & Hamlin brand and products
Mason & Hamlin Piano Co. is a proud American company that has been making the world's finest pianos for over 169 years. If you are interested in applying for this position, please send your resume and cover letter to careers@masonhamlin.com by June 15, 2023. Please include "Retail Piano Manager" in the subject line.
To apply, please send your resume and cover letter to
careers@masonhamlin.com
with your desired position in the subject line.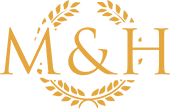 Our digital catalog will help you choose the ideal piano.
Answer your questions or schedule a tour today.
Don't miss our latest news, updates, and articles from Mason & Hamlin.