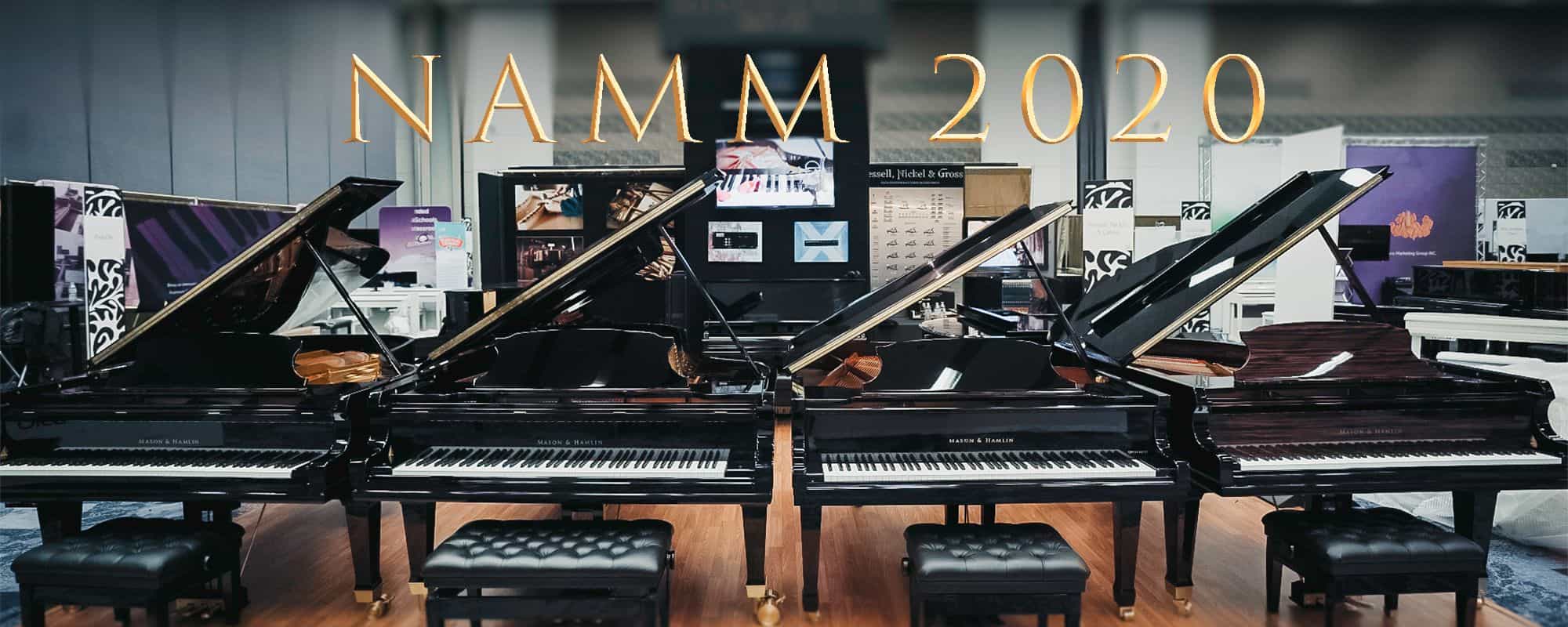 Mason & Hamlin at the 2020 NAMM Show
2020 is set to be a big year and the 2020 National Association of Music Merchants (NAMM) trade show was the perfect way to kick it off. At the show this year, we announced and introduced three new lines to the Mason & Hamlin family: the VX (Virtuoso X), Artist, and Classic Series. Each new line offers artists and pianists unique features while maintaining the iconic Mason & Hamlin sound at every level.
The Virtuoso X Series personifies the culmination of over twenty years of innovation and design at Mason & Hamlin, and to ring in the new year we introduced the VX Series Concert Grand Piano as the first piano to kick off the new VX Series line. Equipped with an entirely new scale design, our Concert Grand was exceedingly well received and heavily praised for its unprecedented power and sustain. 
With this all-new scale design, the Mason & Hamlin VX Series Concert Grand builds on the beautiful foundation laid by the original Mason & Hamlin CC and gives the pianist increased command over the acoustic power of the bass, while equally providing gentle and soft control over the treble.
"I've just played the VX CC Piano and I was amazed at firstly the touch—the touch is so fast that the turn is very quick so it just sings. It is a joy to play."
— Paul Airey
We are also excited to announce the Artist and Classic Series, which are available this year. These lines offer both new pianists and long-time Mason & Hamlin fans an affordable entrance into the Mason & Hamlin family. The Artist Series is equipped with a Wessell, Nickel & Gross composite action, which grants pianists incredible ease of use and control, as well as full freedom of expression and power—an instrument perfectly suited for intermediate players.
"This [the Artist and Classic Series] gives them a springboard, if you will, to advance down the road so they can work their way to their goal."
— John Sagissor
The Classic Series is the perfect addition to your family for new and aspiring pianists. It offers a traditional wooden action with Wessell, Nickel & Gross composite shanks and flanges. The Classic Series is an excellent fit for beginners who seek the ideal instrument for honing their expression and creativity. Together, both the Artist and Classic Series offer pianists exciting new possibilities and opportunities—endless creativity within a price range that all can enjoy.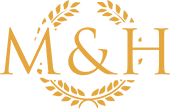 Our digital catalog will help you choose the ideal piano.
Answer your questions or schedule a tour today.
Don't miss our latest news, updates, and articles from Mason & Hamlin.