Remembering Cecil Ramirez
It is with profound sorrow that we grieve and honor the passing of a dear friend and amazing Mason & Hamlin artist, Cecil Ramirez. He passed away after a battle with pancreatic cancer. Cecil spent 24 years working at Mason & Hamlin and PianoDisc, beginning his career early on as a music editor, and quickly rising to the position of National Sales Manager at Mason & Hamlin. A gifted musician, Cecil was also a performing artist for PianoDisc, recording dozens of albums and songs for many to enjoy and experience.
A piano artist at heart, Cecil began playing piano at age 5. He traveled all over as a child in a military family, finally landing in Puerto Rico during his high school years. It was during this time that his high school piano teacher encouraged him to pursue music more formally. She brought him to local concerts and connected him with local keyboard players, which eventually spring boarded a young Cecil onto the stage and entertainment business. Cecil would later go on to study at the Conservatory of Music at University of the Pacific in Stockton, CA. During his college years, Cecil was exposed to many genres of music, as well as great and upcoming artists. While in college he formed a band together with friends called "Pacific Crossing".
"It was a fun band to play in; we had a full rhythm section and horns. Because the guys all read charts, we could play a wide variety of music."
— Cecil Ramirez on Pacific Crossing
After graduation, Cecil continued to play in a band, but with new members and a new name, "The PC Band" in the casino circuit during the 80s that covered Reno, Lake Tahoe, and Las Vegas. It was there that Cecil met and played alongside many great jazz and saxophone artists such as Paul Taylor and Jon Smith.
Coming off the road, Cecil landed in Northern California and worked with several recording studios playing on sessions, writing jingles and film scores, and doing audio engineering. He continued to play in jazz groups during his free time, keeping his passion for live music and connecting to people through music, alive.
Eventually, Cecil transitioned to working at PianoDisc as a music editor, and shortly after, rose to the rank of national sales representative of Mason & Hamlin. Cecil also became a Mason & Hamlin artist early in his career, as well as a PianoDisc recording artist. He has recorded dozens of songs and albums that are an integral part of the PianoDisc library.
Cecil Ramirez was known for his passion, wit, and friendship. He was full of life and knew how to make others smile and laugh with his sharp banter, clever jokes, zest for life, and passion for wine. We are incredibly thankful for the many years we had working with Cecil. His life and legacy live on in the many memories of times spent together over work, music, and wine. His lively personality and charisma will truly be missed. Our thoughts and prayers are with Karen, his wife, as well as the rest of the Ramirez family.
Remembrance made to the American Cancer Society
For those interested in attending Cecil's memorial service, it will be held on December 11, 2021 at 10 AM at
Grace Bible Church
5010 Hazel Ave
Fair Oaks, CA 95628
The service will also be livestreamed at gracefairoaks.com/livestream.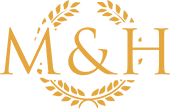 Our digital catalog will help you choose the ideal piano.
Answer your questions or schedule a tour today.
Don't miss our latest news, updates, and articles from Mason & Hamlin.