"The Theme from Schindler's List" was the first film score arrangement I started work on, back in 2016, despite it being my third film score video here on YouTube. The arrangement maintains the original intention present in the full orchestral piece. My version sticks...
read more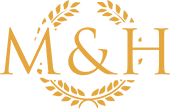 Our digital catalog will help you choose the ideal piano.
Answer your questions or schedule a tour today.
Don't miss our latest news, updates, and articles from Mason & Hamlin.